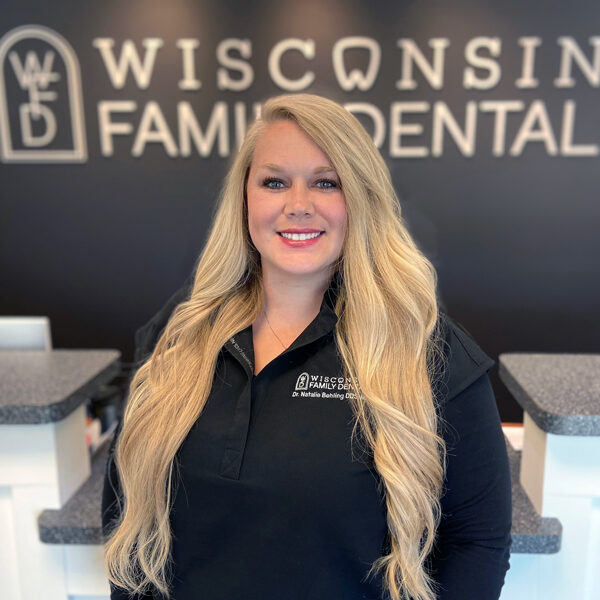 Natalie M. Behling, DDS
Dr. Natalie M. Behling, DDS, was born and raised in Rockford, IL. After finishing her undergraduate studies at Augustana College she relocated to the East Coast where she obtained both an MS degree from Georgetown University and a DDS degree from Virginia Commonwealth University. Dr. Behling began practicing in Lodi before she bought the Blair Family Dental practice in Cottage Grove in 2022.
Dr. Behling loves the ability to help patients from all walks of life and is eager to continue building on the life-long relationships we have established. Another one of her passions is providing dental care to underserved communities. Throughout her studies, Dr. Behling was blessed with the opportunity to travel to Cambodia, Jamaica, and remote areas across the state of Virginia offering dental services to those in need. This is something Dr. Behling hopes to continue in addition to her new responsibility as the owner of Wisconsin Family Dental (formerly Blair Family Dental).
In her free time, Dr. Behling enjoys spending time with family and friends, traveling, spending time on the water, and most importantly exploring new areas.

Emily
Emily has been working in the dental field for six years. She was born and raised in Lodi and moved to the Cottage Grove area early summer of 2022. Emily has been working chairside Dr. Behling for the last two years and is now working at the front desk learning all things scheduling and insurance. She loves helping patients get a better understanding of procedures and recommended treatment. Whether you're a patient in need of implants, dentures, crowns, or fillings, don't be shy to ask more questions.
If you catch Emily outside the office, she will be listening to an audiobook while walking her dog, Jax!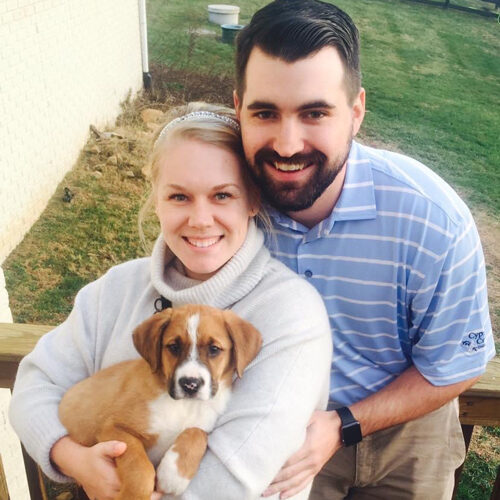 Meet Theo
Say hello to Theo, our trained dental service dog! When we decided it was time to open our own dental practice, we were thinking of so many ways to provide our patients with the best and most comfortable dental experience possible. Among many other ideas, a wild thought came to us. What if we had our family dog Theo there to greet you as you arrive and comfort you throughout your visit? Considering we decided to have him here with us, we figured we should give you all an introduction.
Theo was born October 2, 2016, actually sharing a birthday with Dr. Behling (we think he was meant to be with us). Adopted from Healing Hearts Animal Rescue in Northern Virginia they told us he is a "lab mix" but we love hearing everyone's guesses on what he truly is! Theo is the most loving, and carefree dog we have ever met. He is very aware of his surroundings and loves introducing himself to new people but is also respectful of boundaries when required.
For the past 5 years, he has been our personal therapy dog and we are so excited to get to share that love with all of you! While we plan to have Theo behind the desk each and every day the office is open, we understand that not everyone shares the same love of dogs that we do and we strive to make sure that Theo only interacts with those who would like it. We truly hope you are as excited to see Theo on your next visit as we are to introduce him to you. Insider tip...ask our team about his dental treats on your way out, he sure seems to love maintaining his dental care!